🍇 "Inherited histories."
Lost & Found: 1
Hello, dear readers! 
We at Tart are so happy to see you again this week. At least, we're told a week has passed. Truly, quarantine has warped the already fragile concept of time. Momentous events from the first quarter of the year have dwarfed to a distant memory from a time long ago. Ain't life funny?
On the concept of time, this week we want to showcase the series Fragments of Diaspora by Anthoula Lelekidis. Within every image she creates, the life of one generation blends into another with sharp edges and impulsivity. The works made from her family's photos are dynamic — living organisms made from once-lost memories and current realities.
After all, all memories, even those of early 2020, eventually share the same picture plane. 
As a reminder, Tart will be accepting submissions to our newsletter on the theme of Lost & Found until May 22. Keep in mind we're especially eager to see unique interpretations of the theme.
Stay safe, stay fruity.

---
Fragments of Diaspora
By Anthoula Lelekidis
Fragments of Diaspora centers around the themes of identity, migration, and the desire to uncover one's roots. The lives of diaspora are filled with nostalgia, a deep yearning for home and the need to create a life away from it.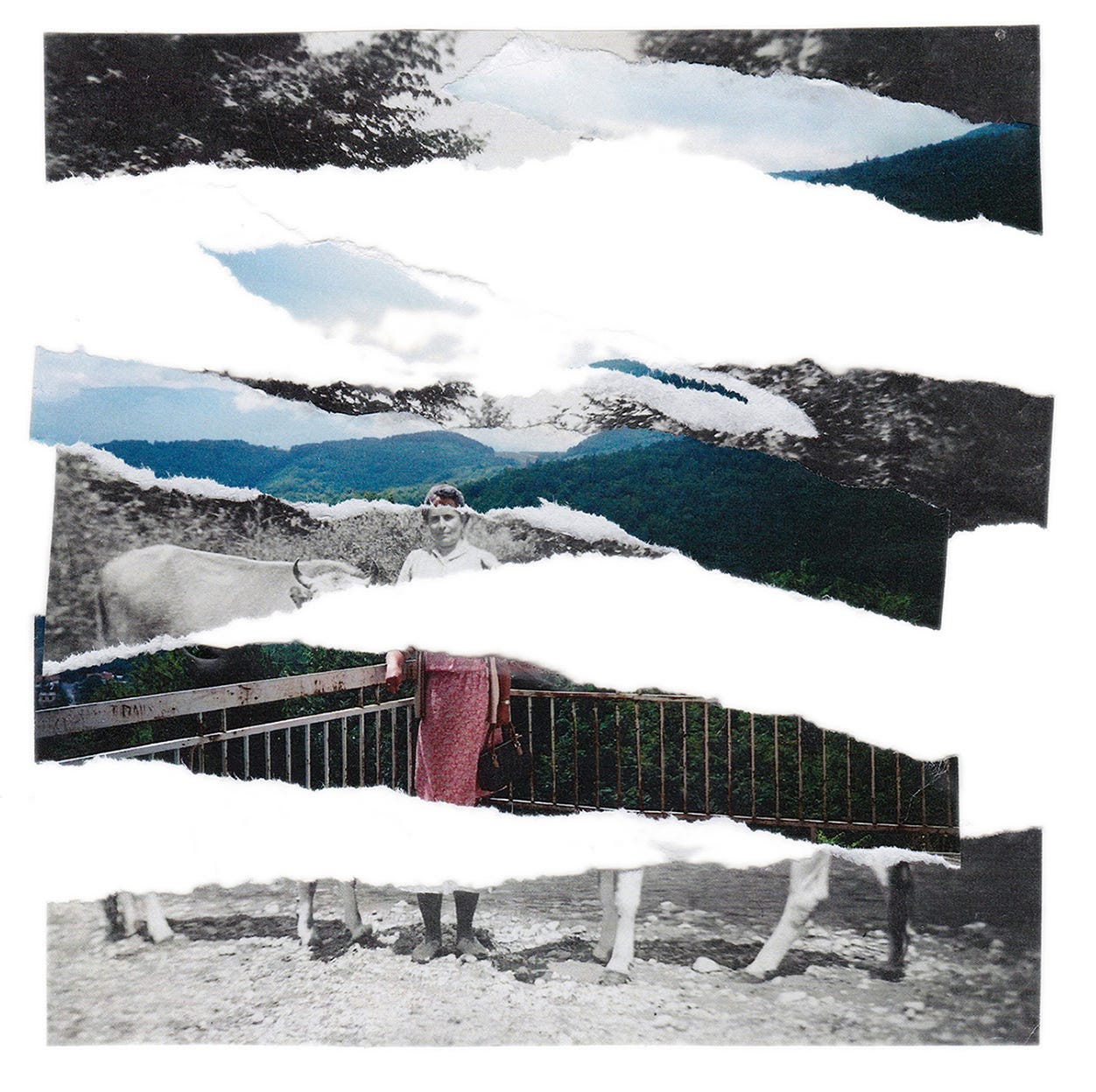 Two Generations Ago, 8x10, March 2020 
By combining fragments of my photographs with personal family imagery, I reassemble and rework a new collection of memories. My process is not planned or controlled and includes tearing apart prints then combining them again. These physical rips begin to resemble the splitting of families who fled from their homeland due to war or poverty and depict symbols of cultural traditions and family bonds, as well as feelings of displacement and isolation.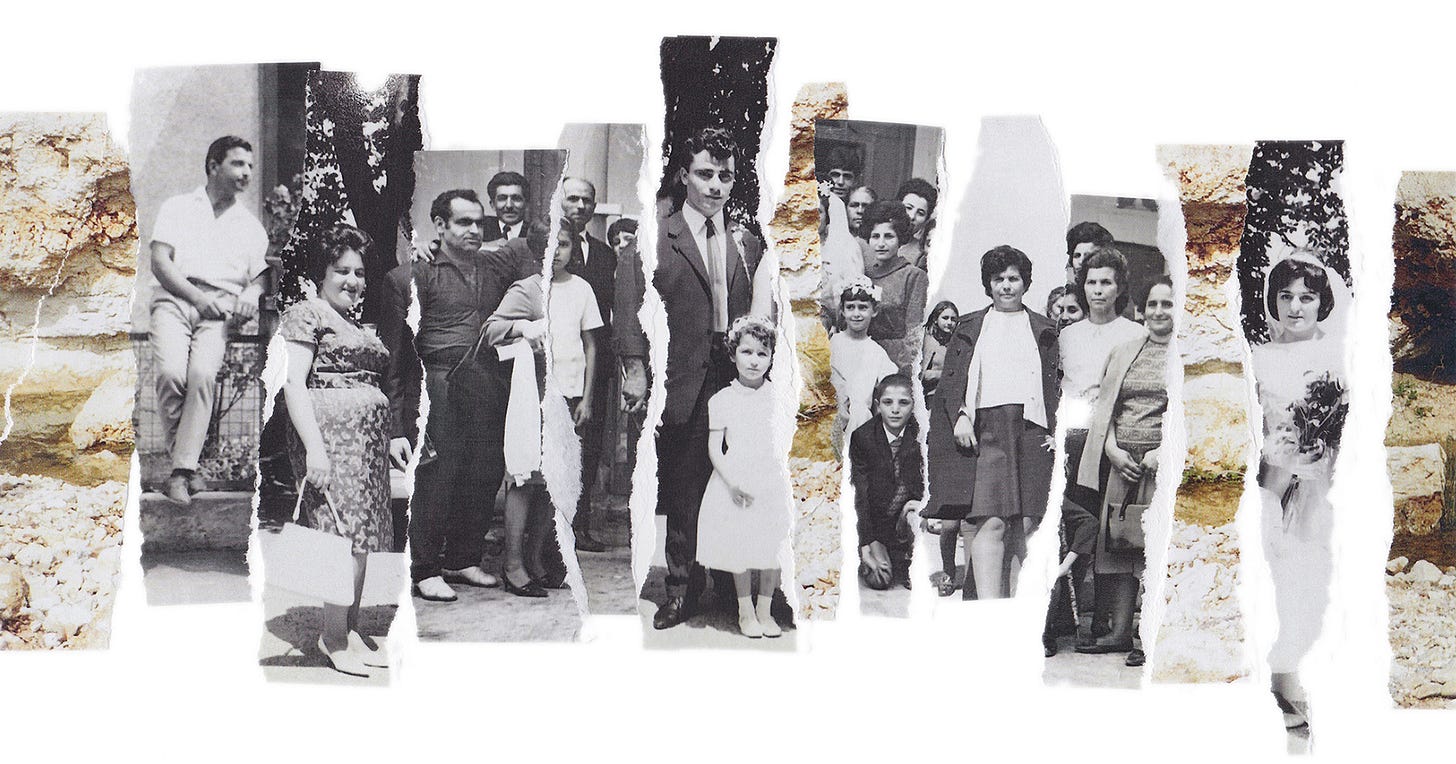 A Village Gathering, 11x14, March 2020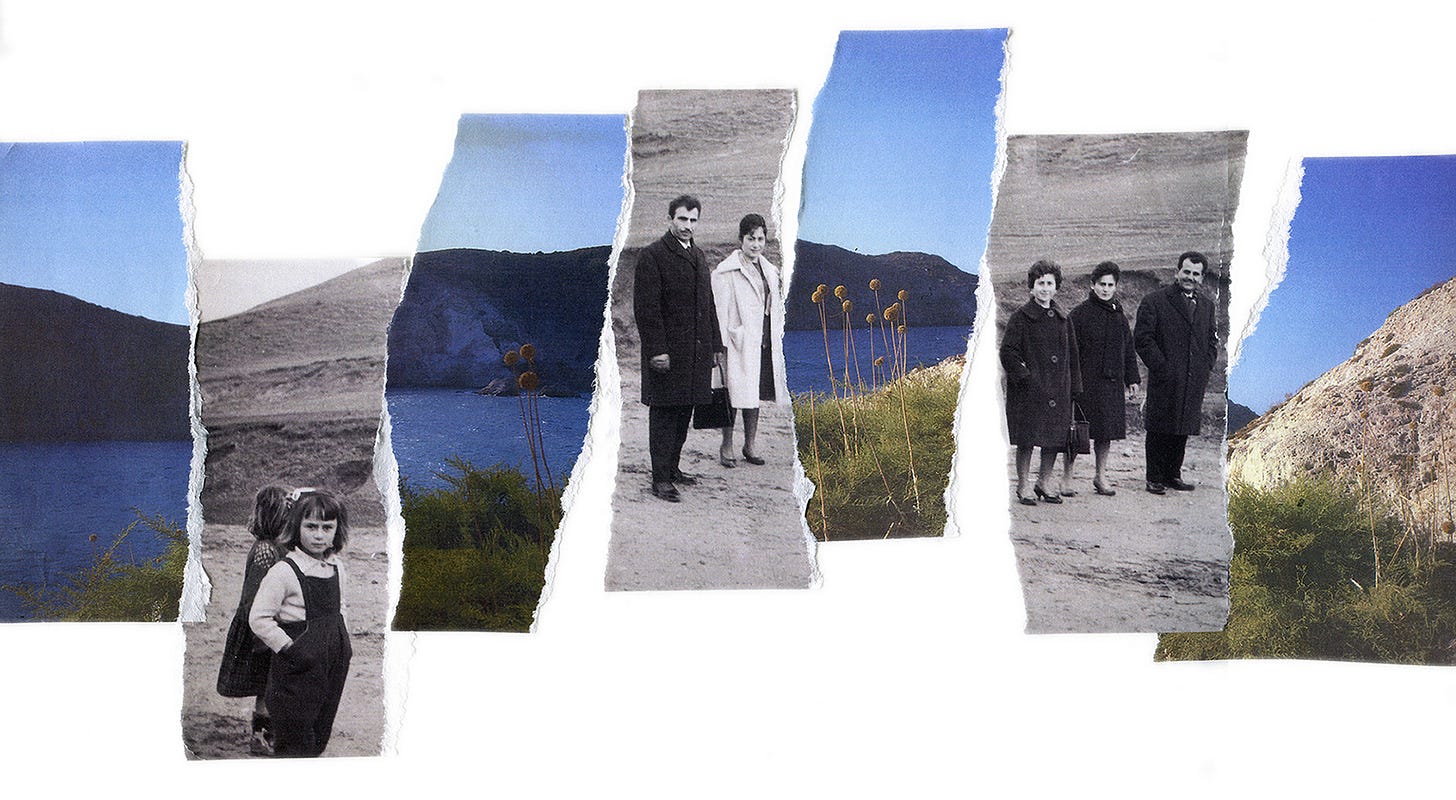 At the Foothills of Mount Olympus, 11x14, March 2020
These works highlight the idea of post-memory: a term coined by Marianne Hirsch in her book The Generation of Postmemory to explain the relationship that the "generation after" has to the collective and cultural trauma of those who preceded them.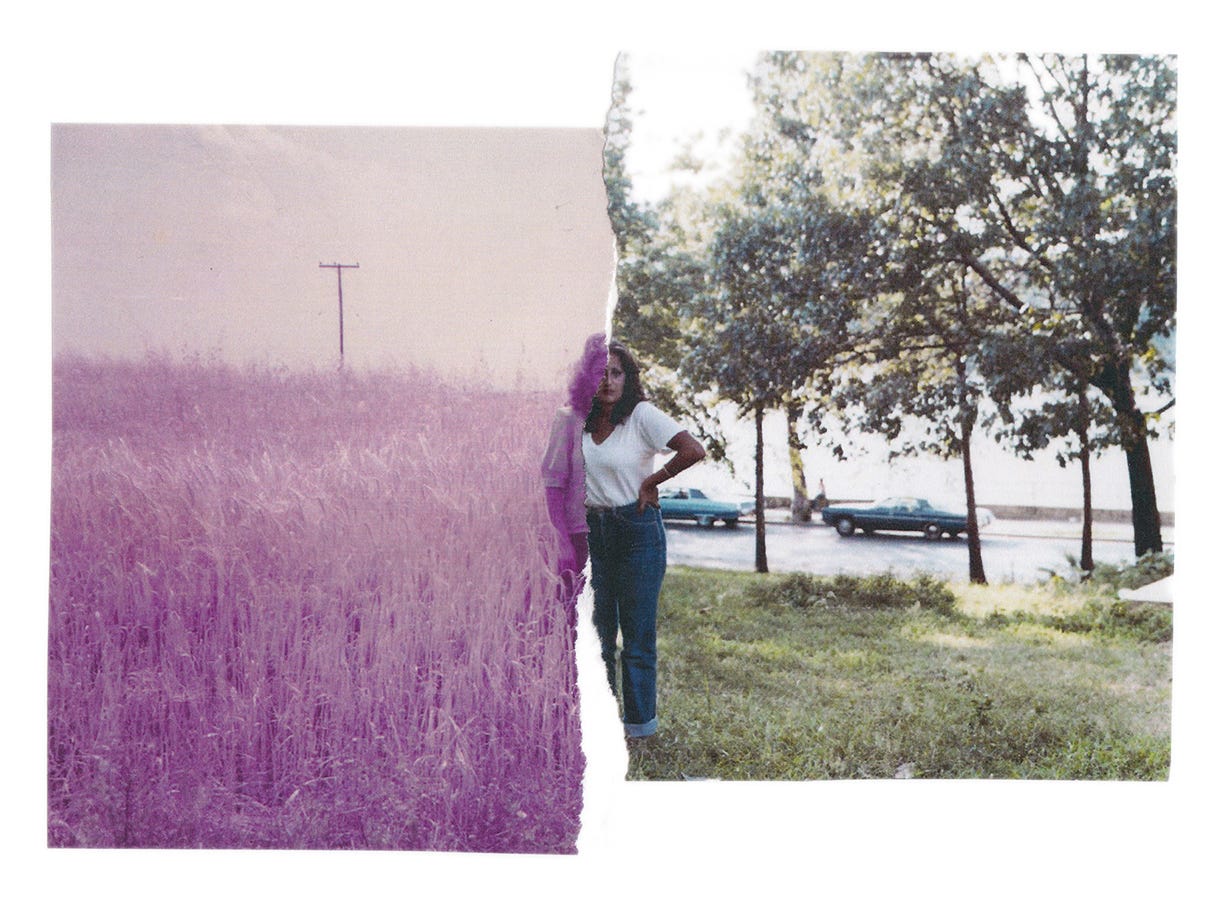 A Moment in Between, 8x10, December 2019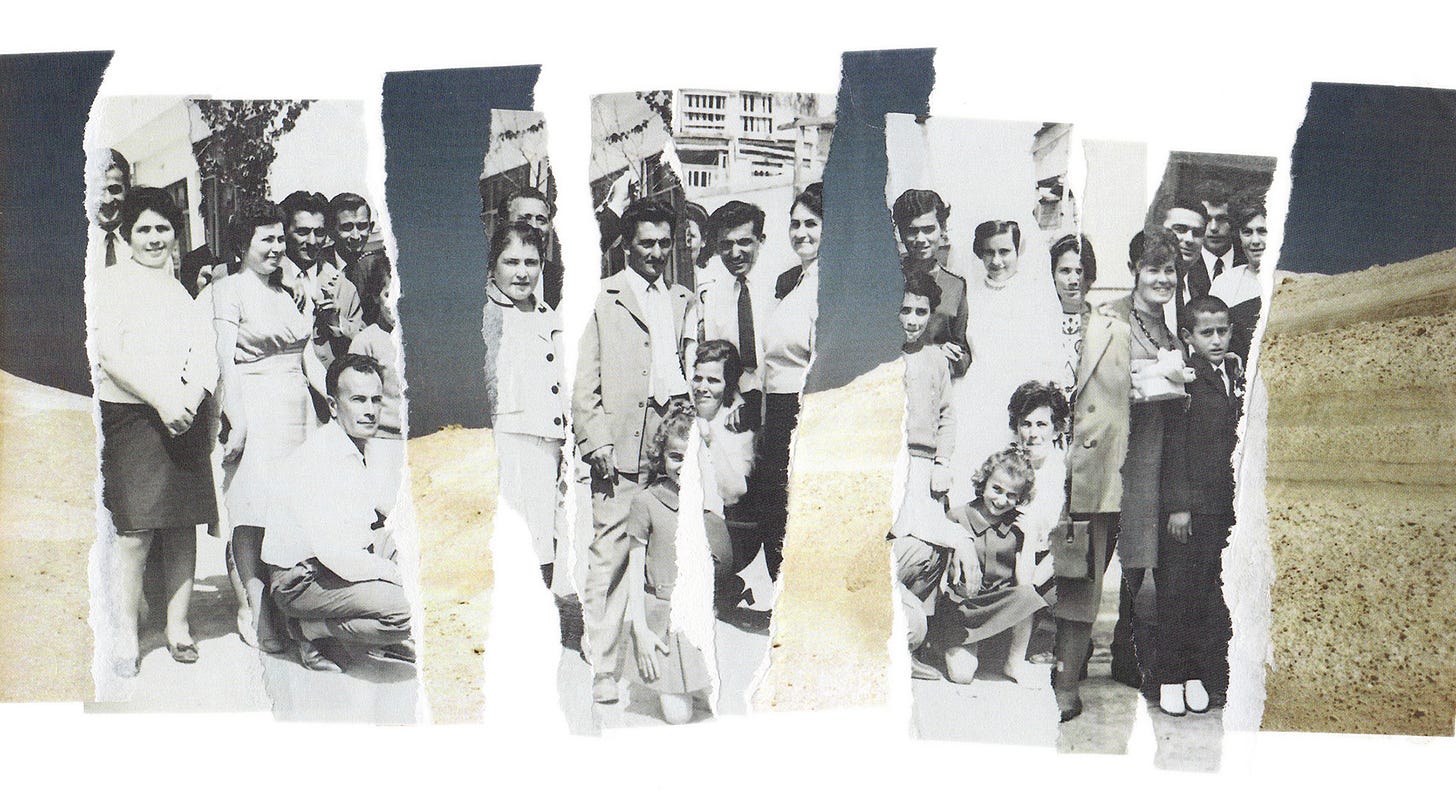 A Village Gathering, 11x14, March 2020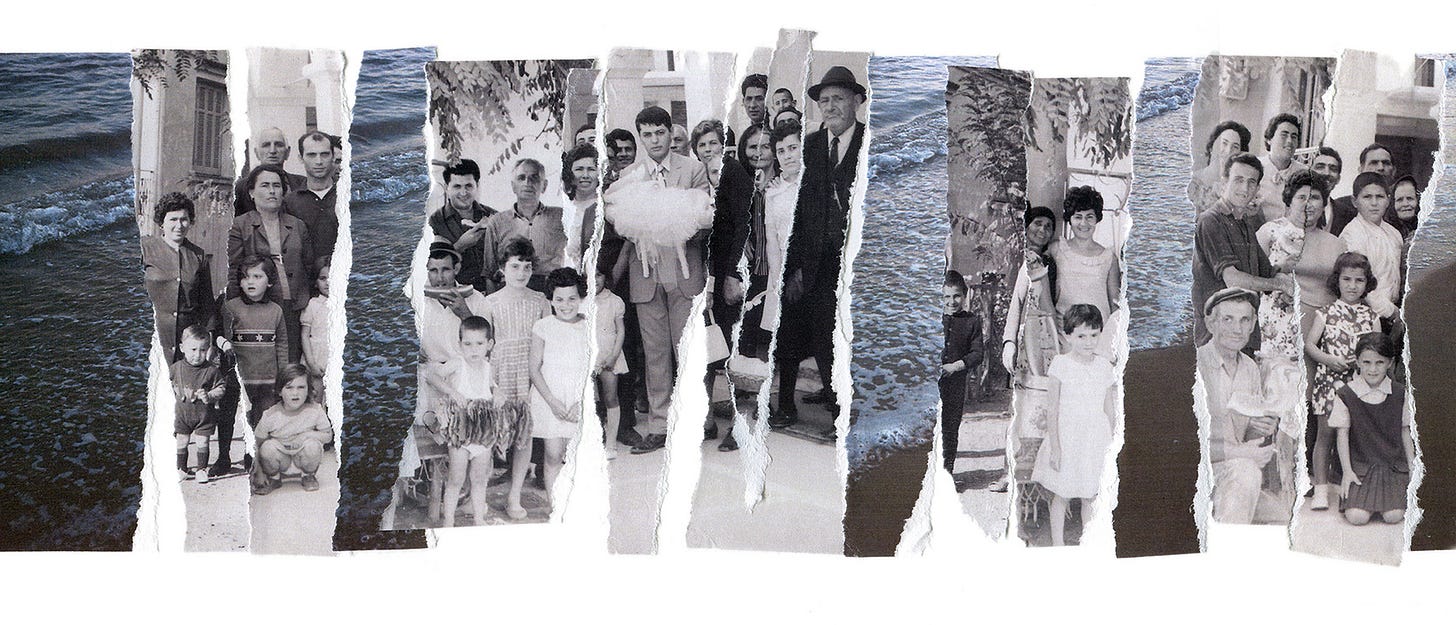 Fragments of Diaspora, 11x14, January 2020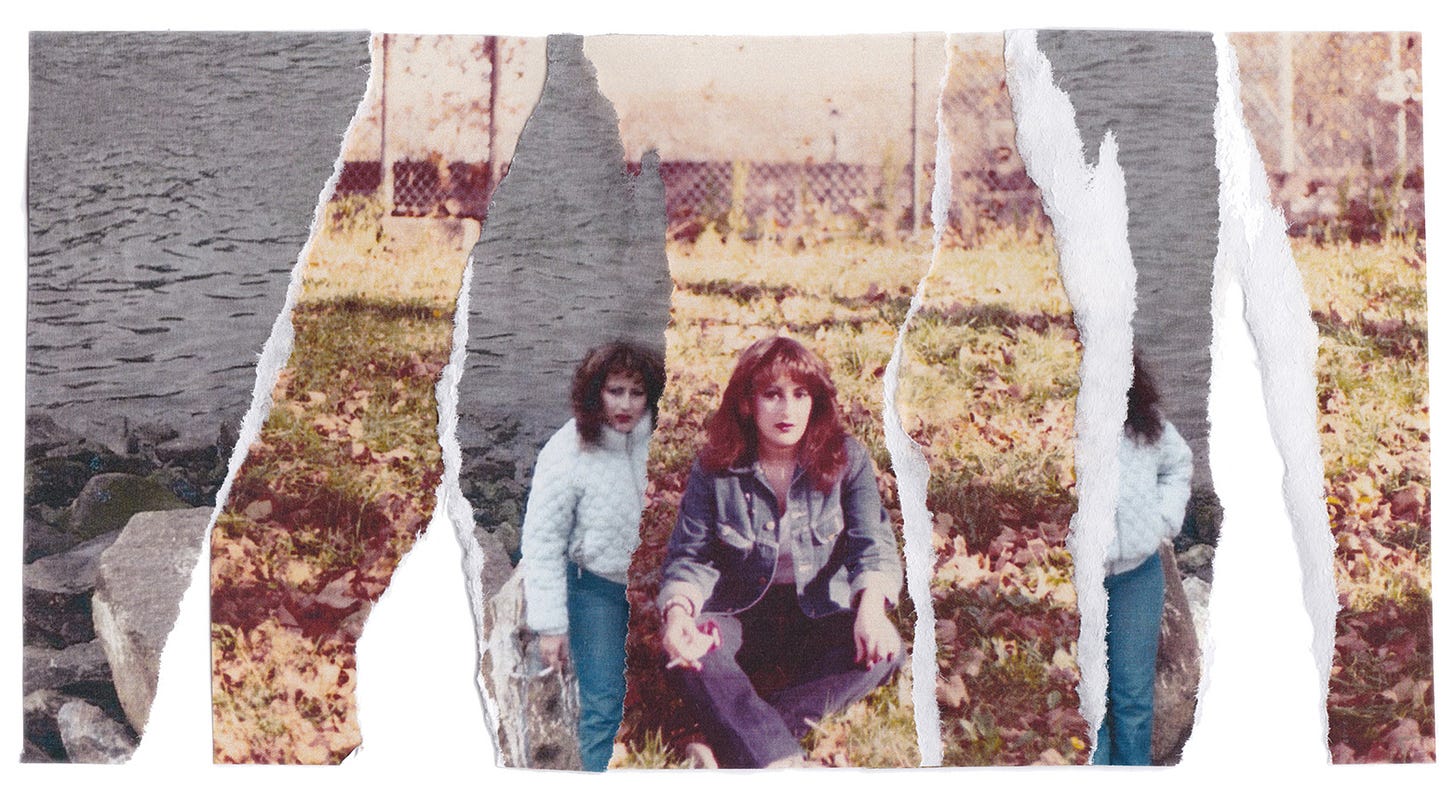 Smoke Break, 8x10, November 2019
I search for connections between my birthplace, New York City, and that of my ancestors, who originated in Greece and Asia Minor. These collage reconstructions illustrate a journey through inter-generational narratives with hopes to keep custody and deep care of these personal inherited histories. This investigation and the need for an individualized story act as a meditation between the realm of post-memory and realization.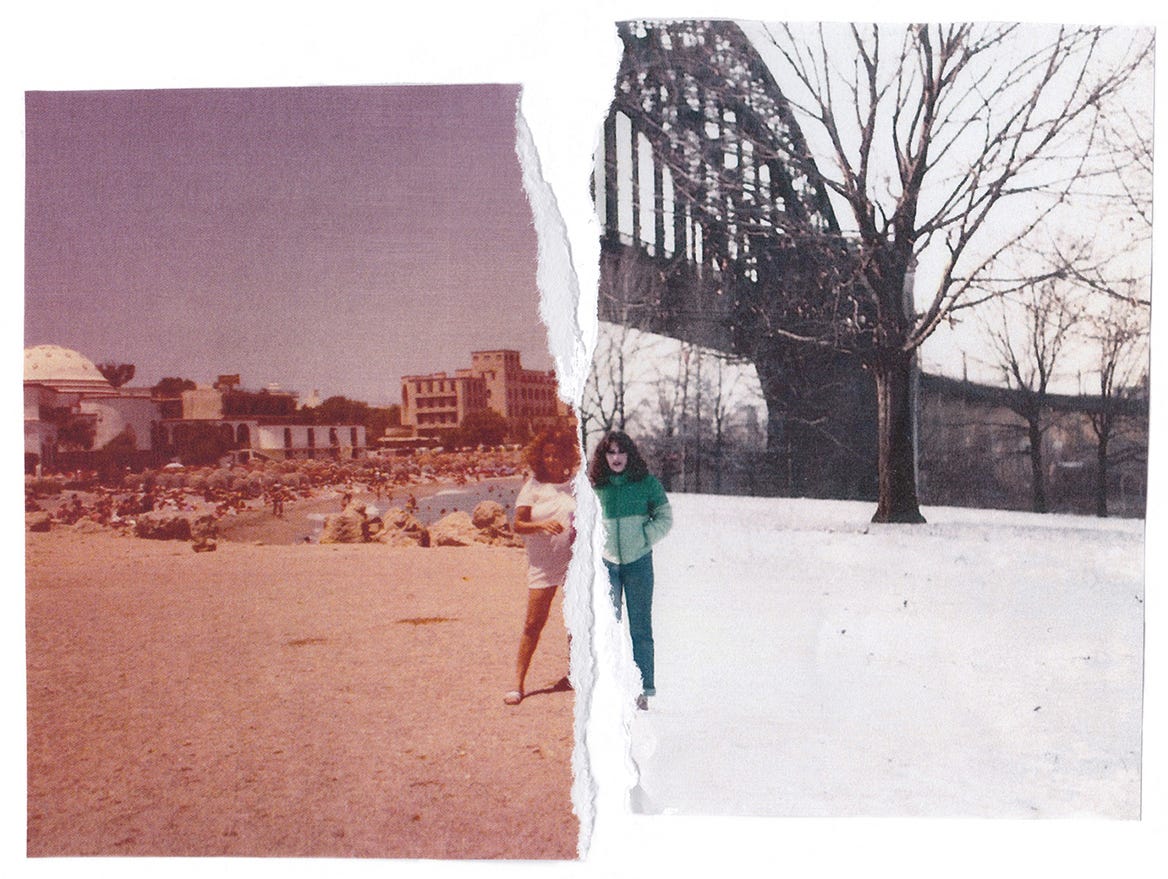 A Memory Relived, 8x10, November 2019 
---
About the Artist
Anthoula Lelekidis (b. 1989) is a first-generation Greek-American lens-based artist who utilizes photography, photographic collage, and mixed media in her practice. Her work navigates themes of personal memory, loss, migration, and the inability to create new memories. With a deep interest in the archive, she alters found family photos to interpret a deeper tie to her heritage and uncovers ancestral roots within the blank spaces of her recollection. 
✨LAST SLICE✨
As the classic rhyme goes, "there's nothing better than a goat in a sweater." That's not actually a classic rhyme, but we do feel you will enjoy these baby Nigerian Dwarf goats from Sunflower Farm Creamery in Maine, who love to frolic around in their chunky knits.