🍊"My days have acquired a rhythm."
Intimacy: 1
Hello! 
We're excited to bring you the first issue of our newsletter, reflecting on the theme of intimacy. Below, you'll find drawings and writings that may take you away from the news cycle or perhaps encourage you to reflect on your own life at the moment. 
In her piece "On Saturday We Drove to the Sea," Amber Massie-Blomfield reflects on changes. Without judgment or prescription, the piece meditates on the thoughtlessness of yesterday and the unexpected anchors we may find during times of crisis. 
And Parisian illustrator Kim Grano portrays our multifaceted relationship to screens. Her whimsical series "La Fin Du Monde?" (The End of the World?) considers socially distant life through selfies, baths, missed calls, glasses of wine and, yes, masturbation. Grano said that the first step of her mental self-care is "accepting that sometimes it's not possible to be productive, and other times, you're full of energy and want to run barefoot all over your apartment with no clothes on." She also acknowledges that while living inside, her "mood is twisting all the time. While the number of deaths grows every day on the news, I am trying to create a fake protection bubble around me, to stay balanced." 
Meanwhile, we want to remind you that copies of the first issue of Tart Magazine are on sale for $15 on our website. We are donating $5 from each sale to BedStuyStrong.com and the One Fair Wage Emergency Fund. The first organization is a neighborhood-level network that purchases groceries and supplies for our neighbors in need. And One Fair Wage collects donations for restaurant workers and other hourly workers across New York state who are facing hardship during the coronavirus pandemic. 
For now, read through this issue for momentary escape or a flash of recognition. During uncertain and disconnected times, we hope you'll find something that speaks to an intimate part of yourself inside these works.
La Fin Du Monde?
By Kim Grano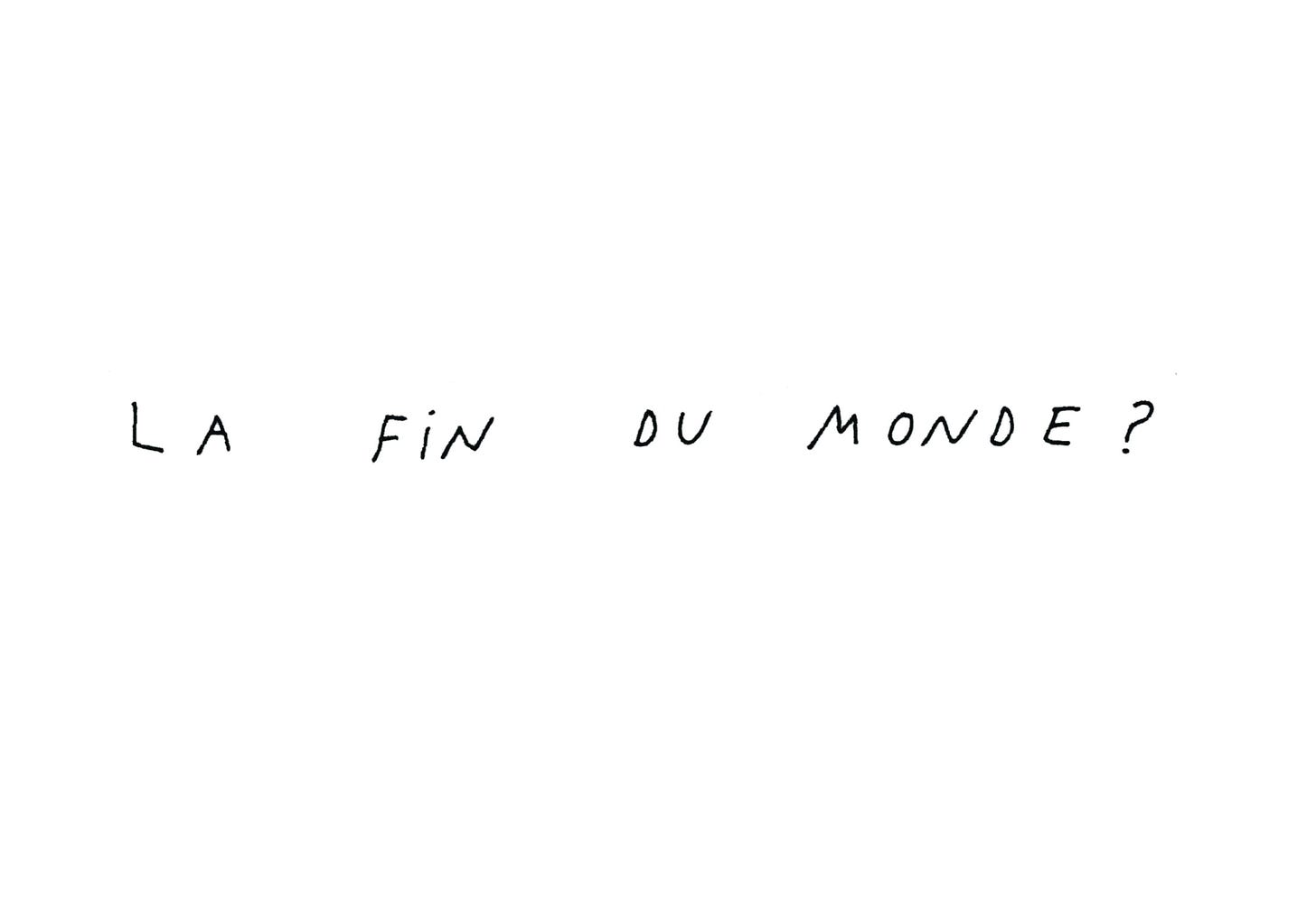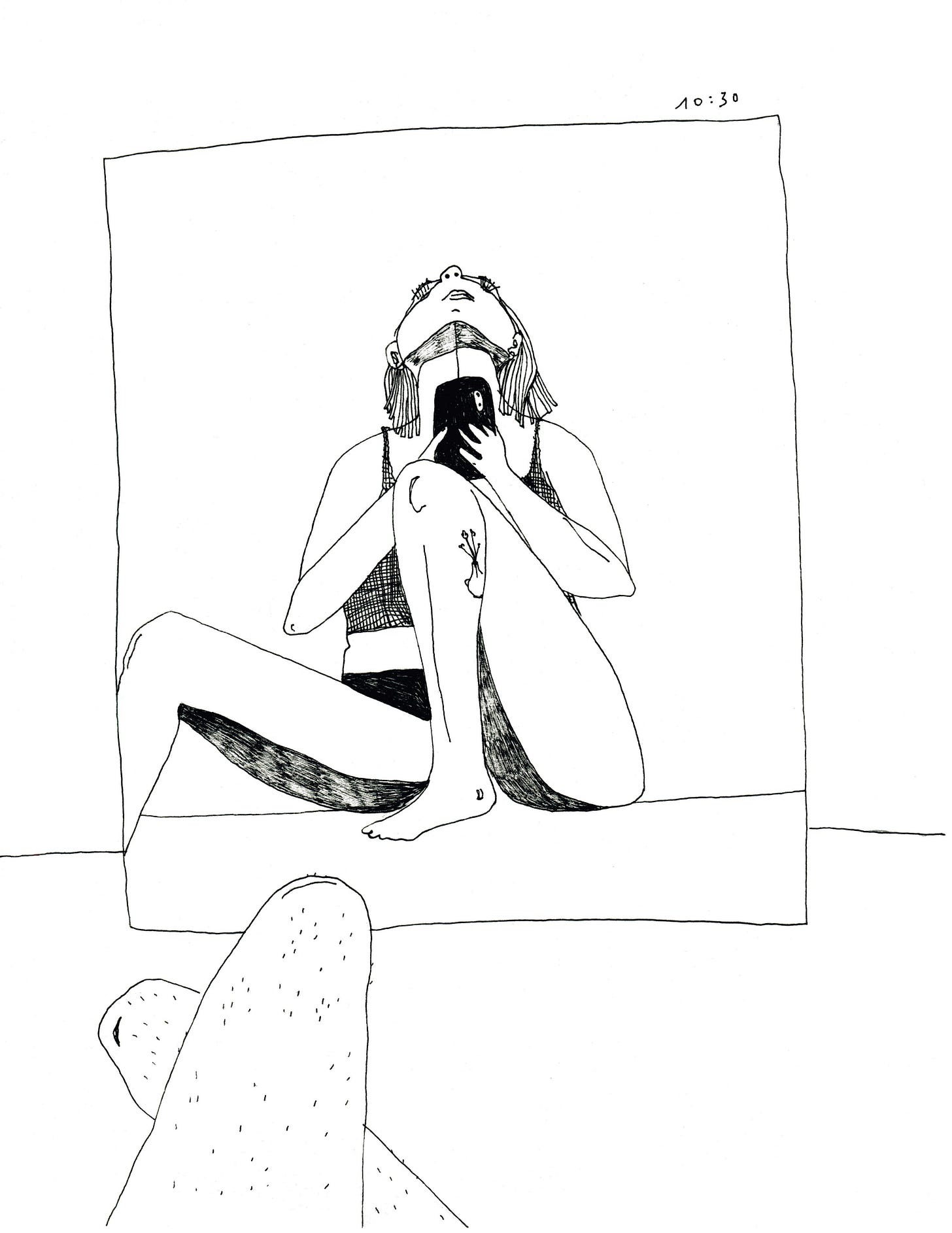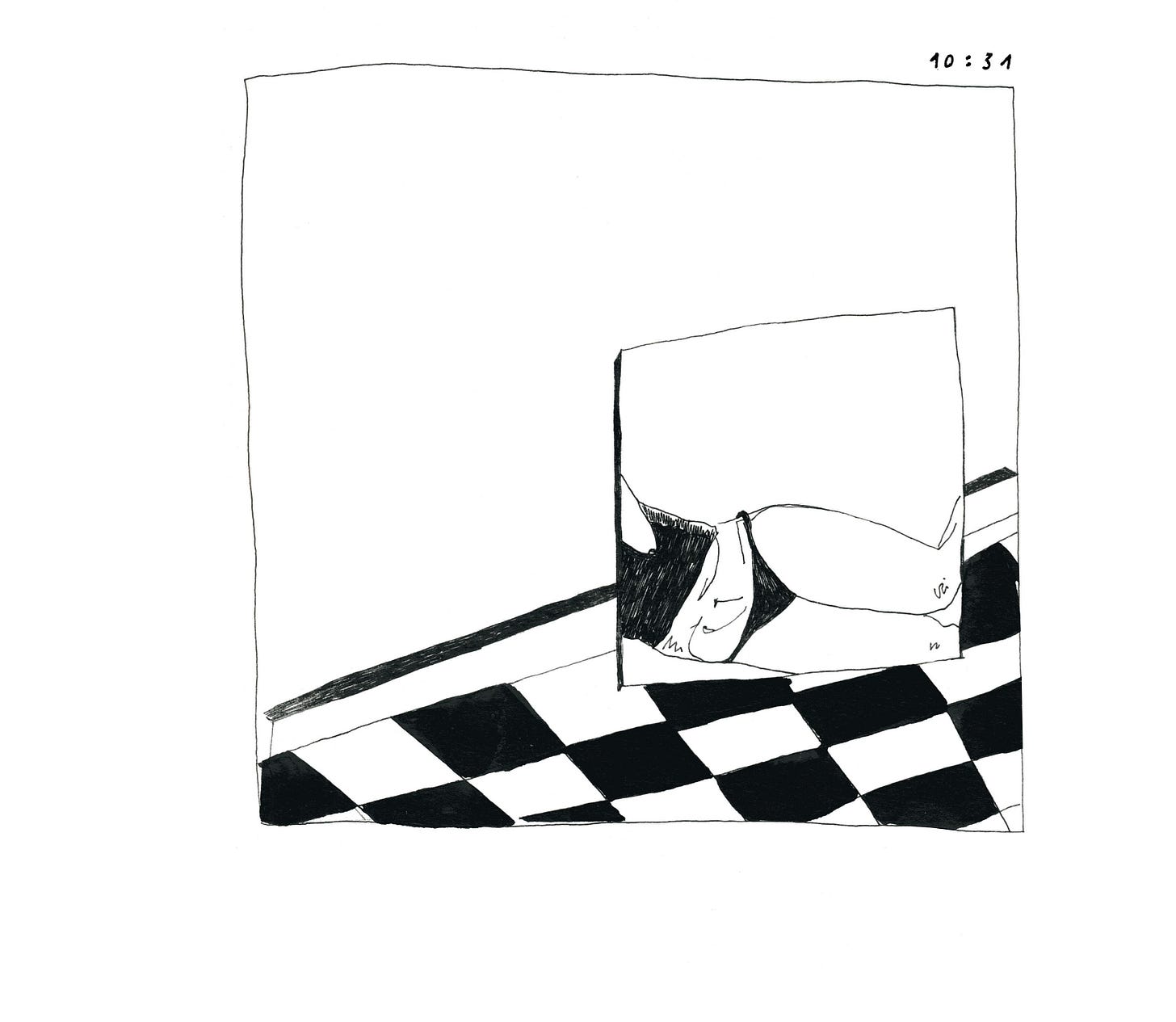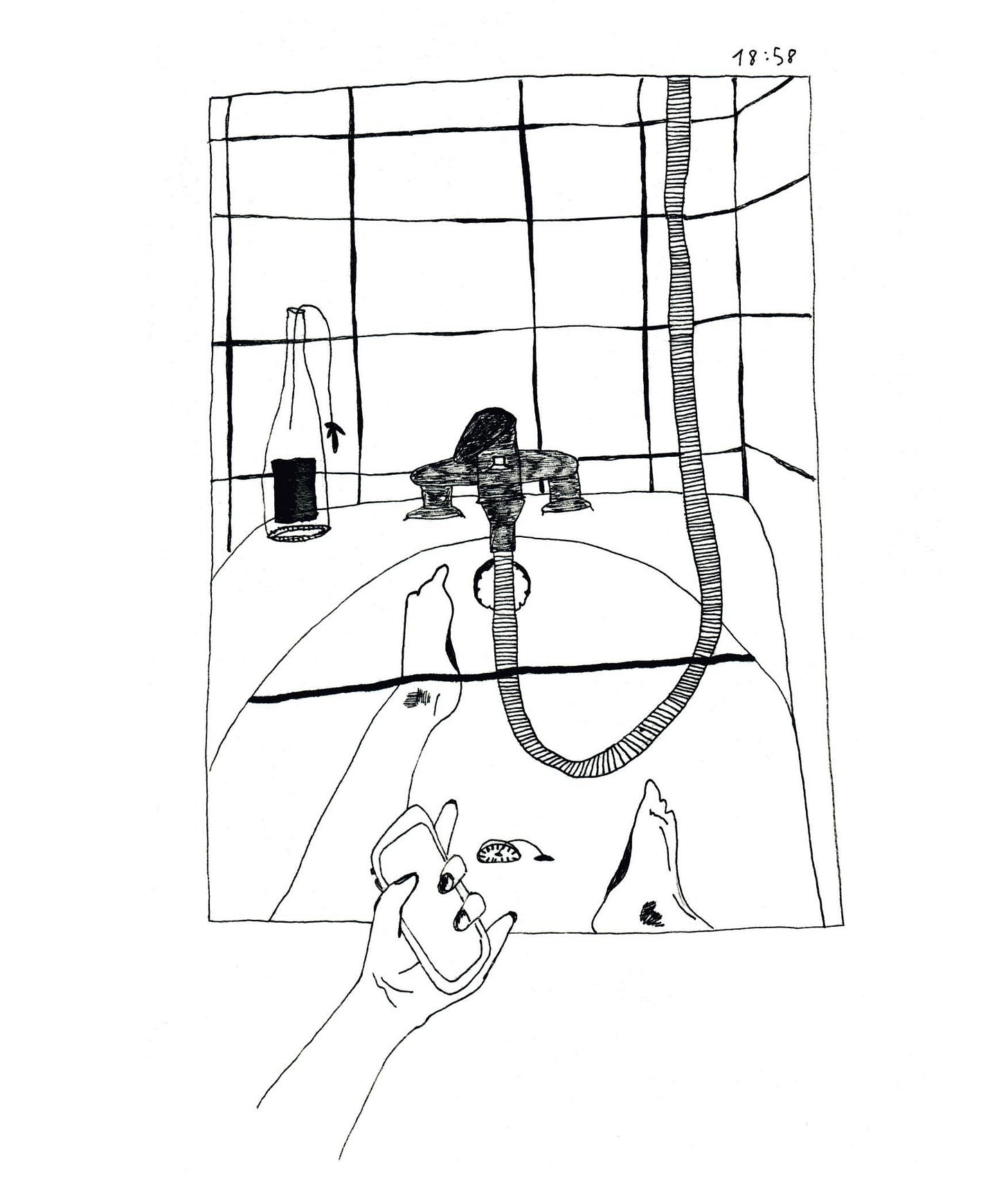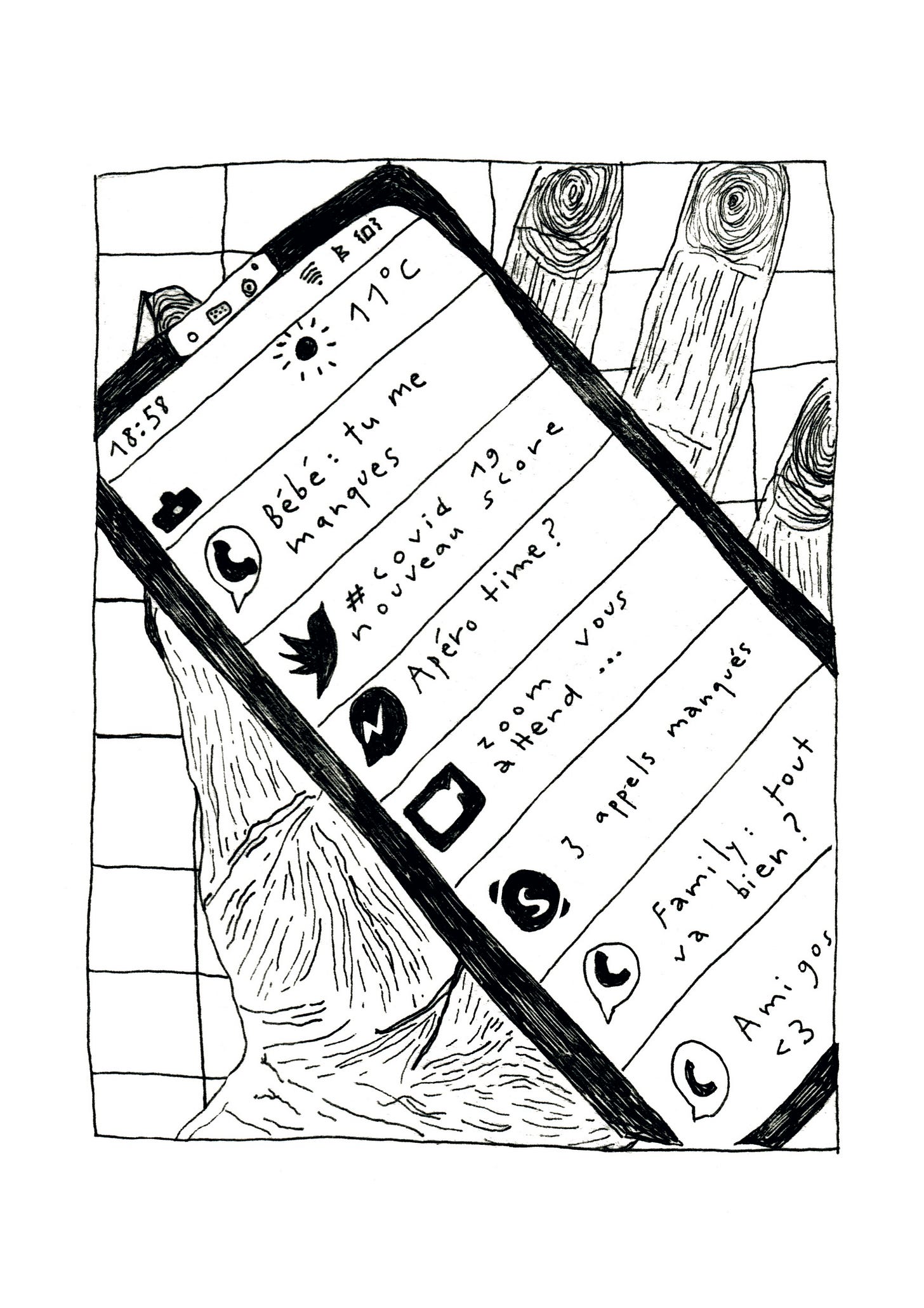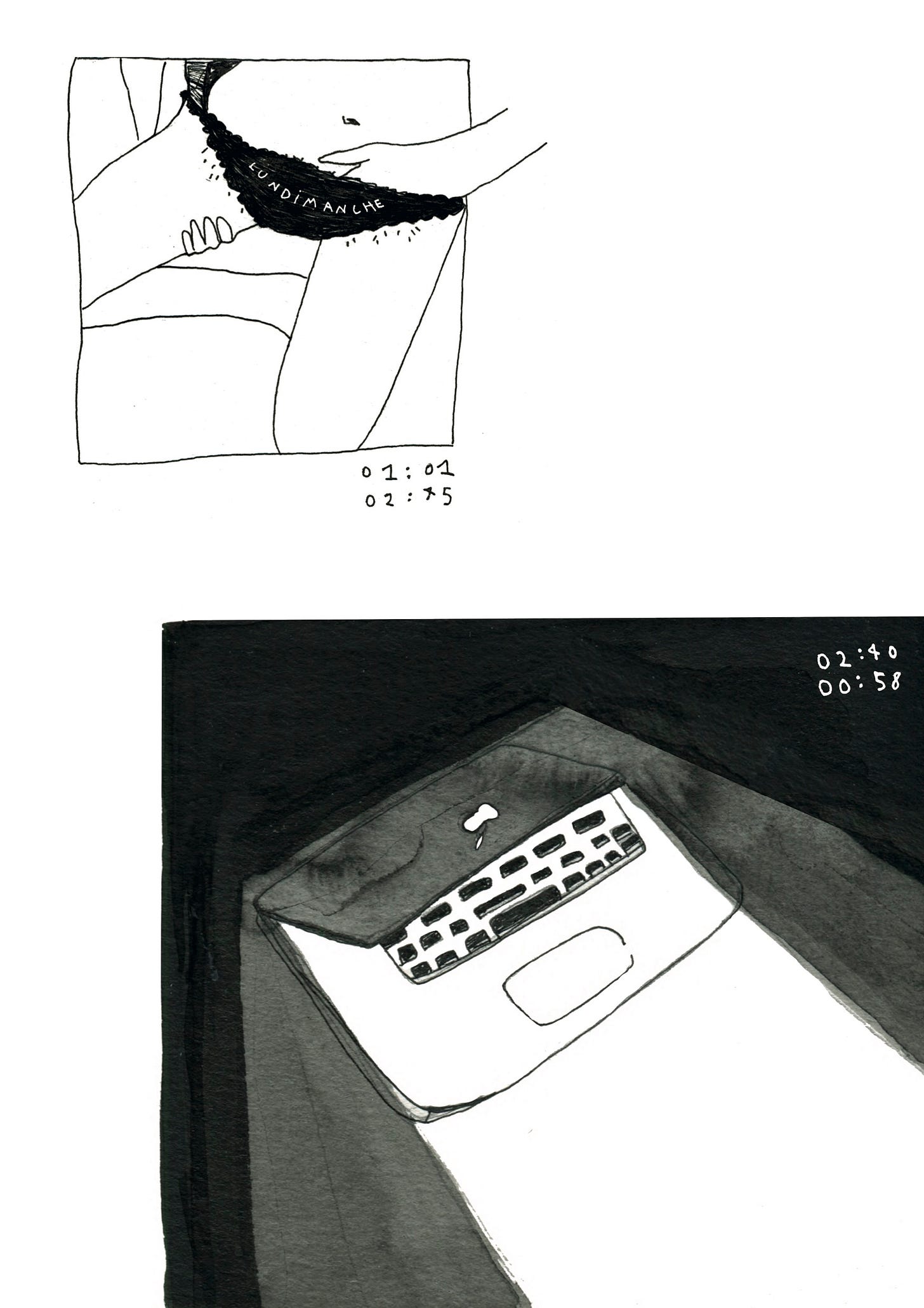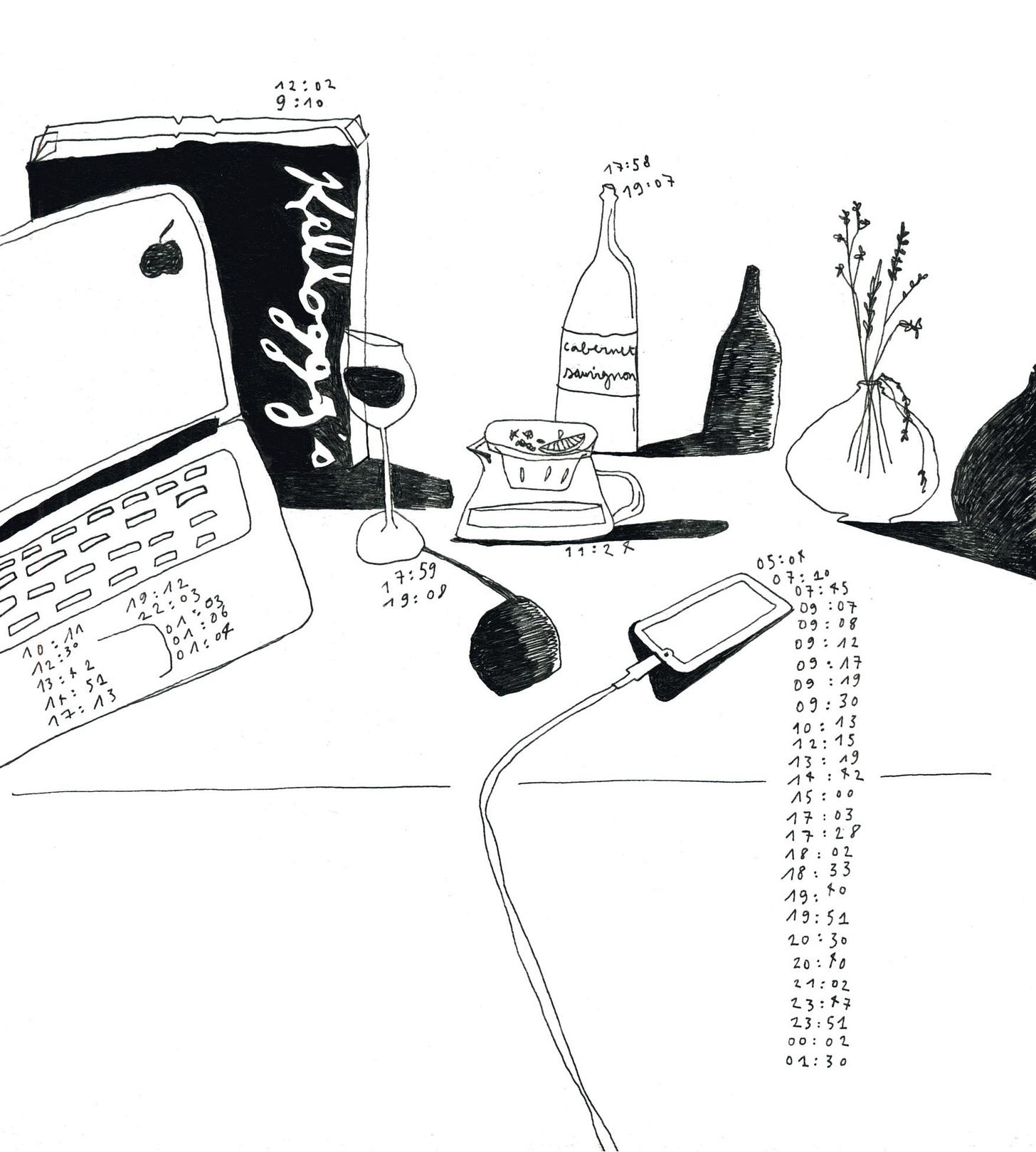 ---
On Saturday We Drove to the Sea
By Amber Massie-Blomfield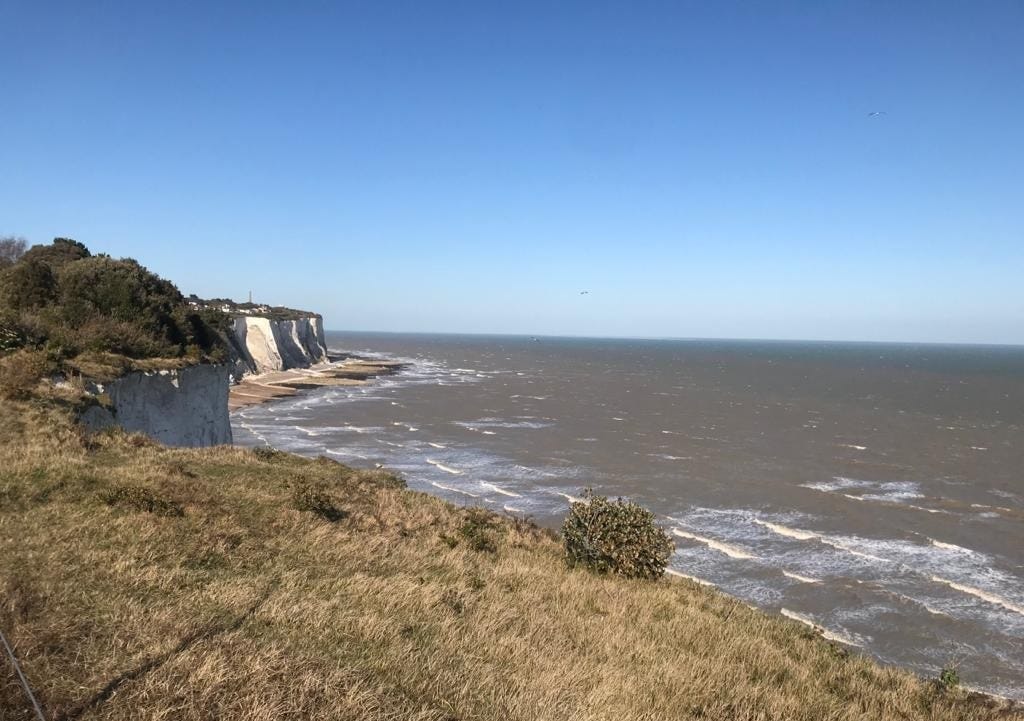 Last Saturday we drove to the sea. A stretch of shimmering white cliffs near Dover. A cold, bright day: the weather seemed out of sorts, giving the appearance of summer but blasting us with icy winds that made my head sing. We hiked along the plunging and ascending graph line of the south coast, past hedgerows bourgeoning with yellow flowers I couldn't put a name to, fragrant white hawthorn. It was the equinox, or near enough. The night lasted exactly as long as the day, my boyfriend told me. I didn't know that's what it meant before. From here on in, day wins.
France formed a rugged streak of cliffs and buildings where the sea met the sky. We were meant to be going on holiday yesterday. Only a fortnight ago we'd thought we might make it; our world had shrunk so suddenly we still couldn't get our heads around it. "Remember how, last week, you took the piss out of me for buying face masks?" Sometimes I can't seem to think further than the horizon of my own skin, what it rubs up against, what it carries. But now we stretched our eyes, stretched our legs, let our surfaces expand into the cleansing cold air. We could see France. It was still there.
Later, back at the car, we sat and drank tea from a flask, the wind battering the doors and windows. We watched the cliffs change hue as the day faded into a dusky pink. The waves were gilded flashes. I am in love with the sea and at a time like this it could make me cry. It treats me with indifference, of course.
By Sunday I would regret the trip. We were the people being lambasted in news reports, the Londoners travelling to coastal places, threatening to spread corona as if we were ourselves the virus, our island a body far more fragile than we'd ever conceived. I was astonished by yesterday's thoughtlessness, how little I'd understood back then.
I don't know what anchors I can hold on to now. The certainty of the sea, the simple goodness of a countryside walk: everything is tumbled, unbound. I am becoming a different person.
***
Attempting to do something useful has a certain levelling quality. It isn't altruistic; it's the only way I can sleep at night. My days have acquired a rhythm. Each morning I visit the convenience store on the corner, pick up the essentials requested by the sick and the self-isolating in my street, then go door-to-door, dropping off loaves of bread, pints of milk, copies of The Guardian in my blue plastic gloves. I place the items on door mats, knock and back away: from a distance of a few metres I trade a cluster of niceties, the weather, our astonishment at how quickly the world has tilted. Notionally we're more cut off from each other than we've ever been. But this is the first time I've spoken to any of them.
I can't go to the sea anymore, but I would never have imagined the keen sweetness walking up and down my street could contain. It's as if I've been in a sensory deprivation booth. Everything is sharper now. The warmth of the sun, the purple of the magnolia buds. In my front garden, a small tree is coming into flower. The season is changing. It's the first time I've really paid attention.
About the Authors
Kim Grano is a French illustrator, based in Paris, who mostly works with black and white on different surfaces (Paper, Glass, Porcelain, Walls). Follow her on Instagram @kimgrano
Amber Massie-Blomfield is the author of "Twenty Theatres to See Before You Die," which received the Society of Authors' Michael Meyer Award and was shortlisted for the 2019 Theatre Book Prize. She is also a fellow of the Royal Society of the Arts, a former political writer-in-residence at Gladstone Library, and a graduate of UEA's Creative Writing MA. She lives in London and is on Twitter @ambermb
✨LAST SLICE✨
The Monterey Bay Aquarium runs a live cam of its Moon Jelly exhibit 24/7. Watch, relax, and pretend for a few minutes that you, like a jellyfish, have a translucent body and no brain.
We want your stuff! Tart will be accepting submissions for the theme of "intimacy" through April 22. All forms of art and writing (up to 1,500 words) are welcome. Send your finished piece as well as a short bio to tartmgzn@gmail.com.